It was a Saturday's afternoon and weather was so unstable I was in doubt wether this session would happen or not. But I closed my eyes, prayed a bit and moved forward to this spot. A manual BMW M3 E46 would be the star of the day...

There's been a gossip on the web about the manual E46 being the last perfect M3 and, well, seeing this car in front of me made me wonder, it was in another level and maybe that gossip is really true. I mean, rear wheel drive, manual gear box, muscular (but elegant) look, the infamous S54 engine and a sharp chassis are more than sufficient attributes to get that level of acknowledgment.

343hp, 365Nm and an exhaust and intake note that could only come from heaven. What's this? The infamous S54. Some say that cars that have a distinct "soul" also have an healthy "heart", and if there exists a car to prove this, that car would be... The M3 E46.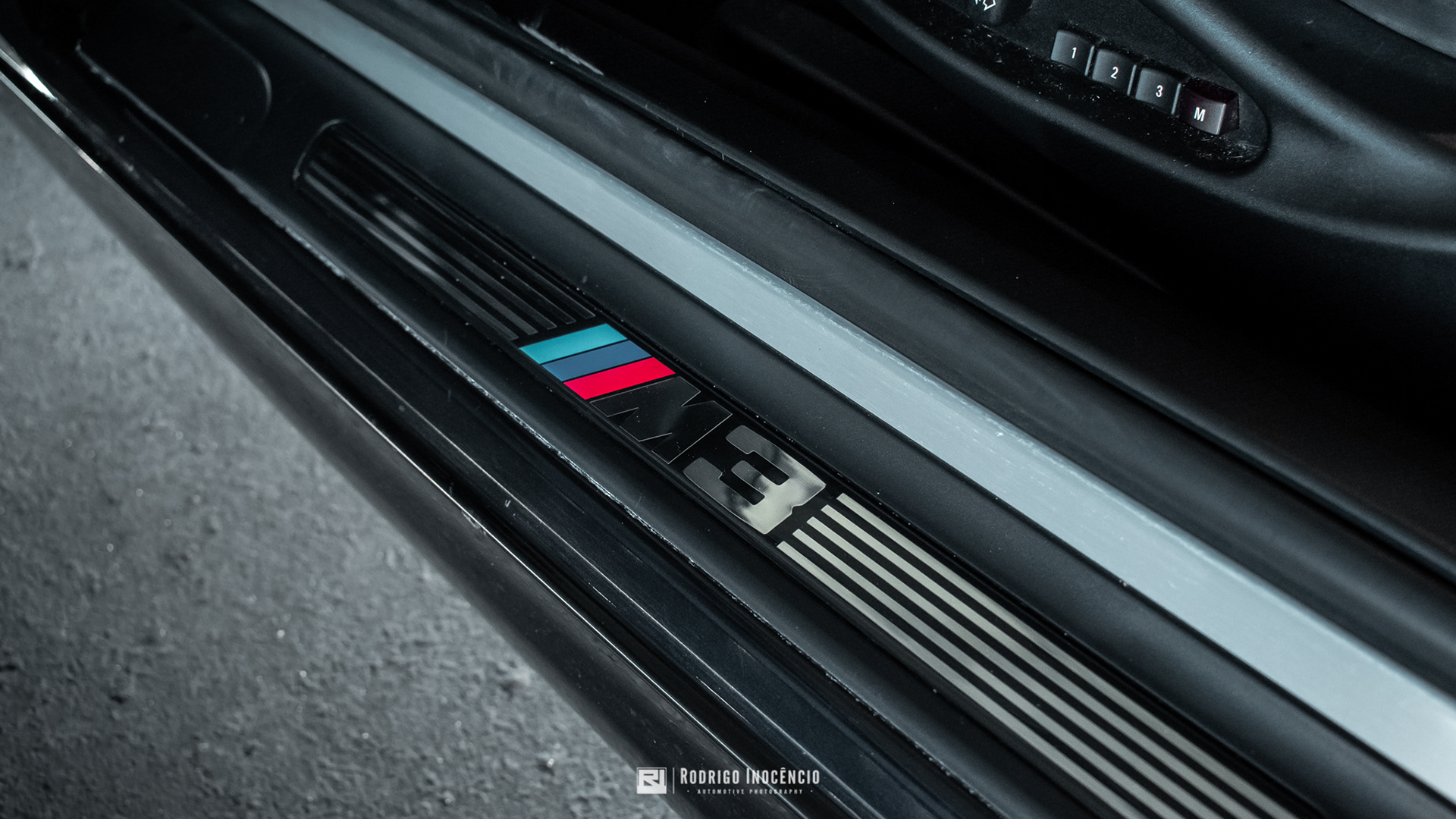 This one is equiped with the optional (and gorgeous) 19 inch BMW Motorsport wheels that, personally, are the most stunning wheels to equip the E46. And if the exhaust and intake notes were insufficient, it also has the Harman/Kardon sound system, just to hear that special 80's rock song. Or another kind of music. I know I would listen to Deep Purple or enjoy a retrowave music in this car, depending on the mood, but hey, that would be me!

As I said before, the weather was unstable so this session was made a bit on a hurry but it didn't make me loose the opportunity to appreciate this M3 and talk with the owner about it. It looks like this M3 got "stanced" before he got it and, thankfully, it has been restored to its ideal state, almost stock. Not that I hate car modifications, no, on the contrary, it's just because there are cars that come close to perfection from factory they don't deserve to be touched (specially if we put the "stance" on mind) and for me, the E46 M3 is one of those.

Having nothing more to add, I mean, it's a BMW M3 E46, a wet dream for pratically almost all car enthusiasts, I'm not feeling that I need to write about all its specs and details, because, certainly, you'll know them already. Hope you enjoyed this share!